Home
Why KOREA
Biz-friendly Environment
Korea, World's 15th on "Economic Freedom Index"
South Korea's economic freedom ranked 15th, up four notches from its 2022 ranking, out of 176 countries in the "2023 Index of Economic Freedom" released by the World Heritage. Also, it was evaluated that the level of freedom regarding the exercise of property rights and judicial efficiency increased, with significant improvements in financial soundness.
2023 Index of Economic Freedom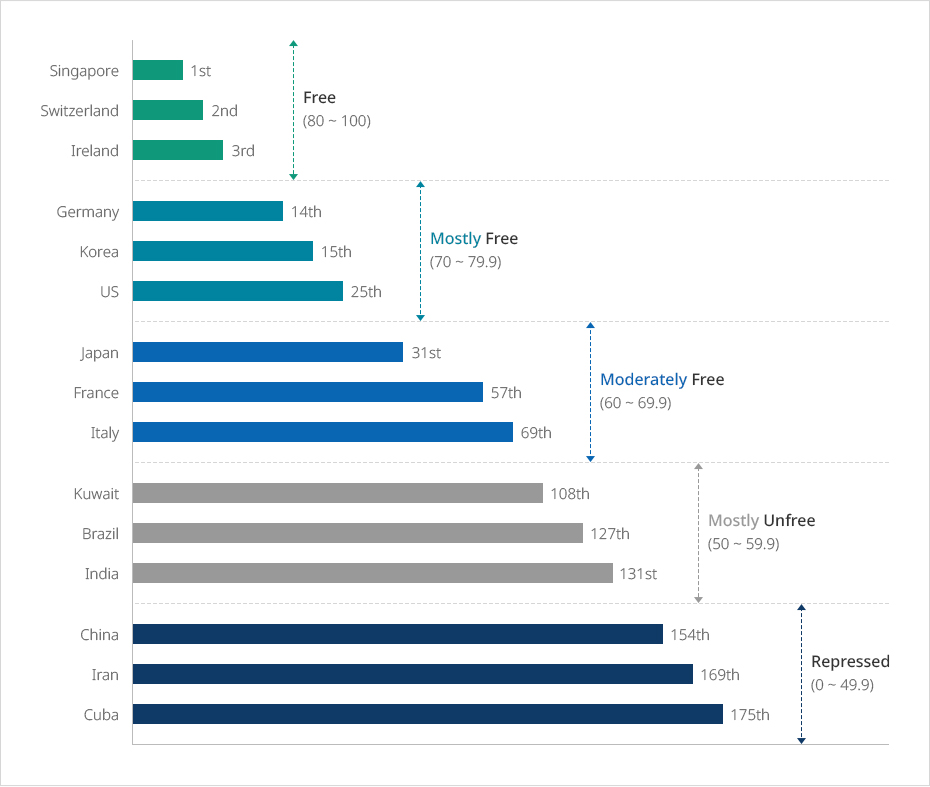 Free (80 ~ 100)

Singapore 1st
Switzeland 2nd
Ireland 3rd

Mostly Free (70 ~ 79.9)

Germany 14th
Korea 15th
US 25th

Moderately Free (60 ~ 69.9)

Japan 31th
France 57th
Italy 69th

Mostly Unfree (50 ~ 59.9)

Kuwait 108th
Brazil 127th
India 131th

Repressed (0 ~ 49.9)

China 154th
Iran 169th
Cuba 175th

※ Source : The Heritage Foundation (2023) "2023 Index of Economic Freedom"
Favorable Business Infrastructure
Korea has excellent access to physical infrastructure, ranking 8th in the world, and the price of energy for industrial use also remains relatively low among OECD members. Affordable electricity prices help businesses improve business efficiency by reducing production costs and serve as a key factor in ensuring a long-term business foundation.
Physical Infrastructure Accessibility (2021)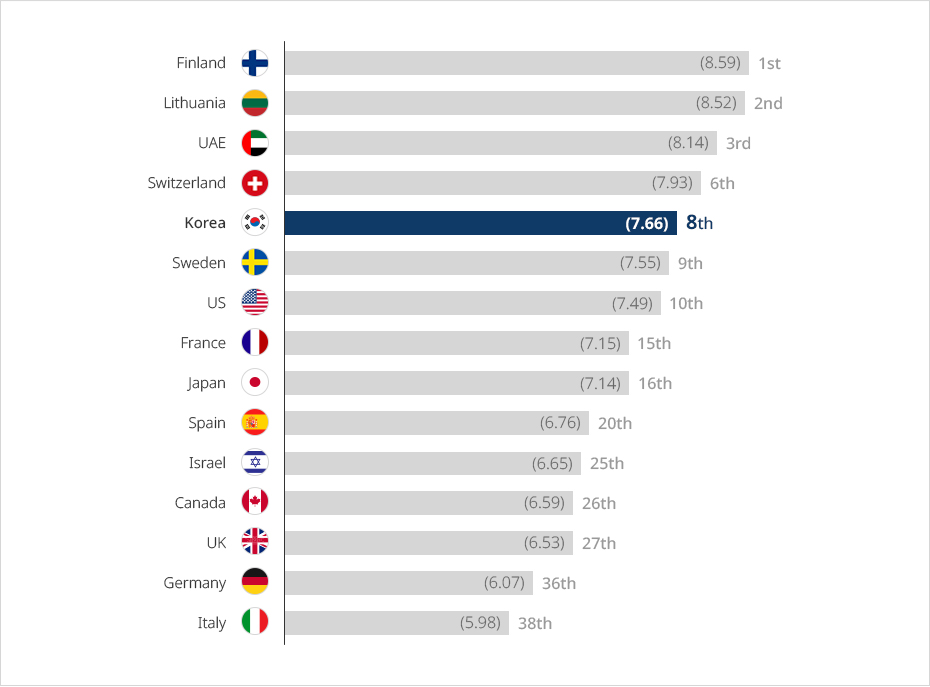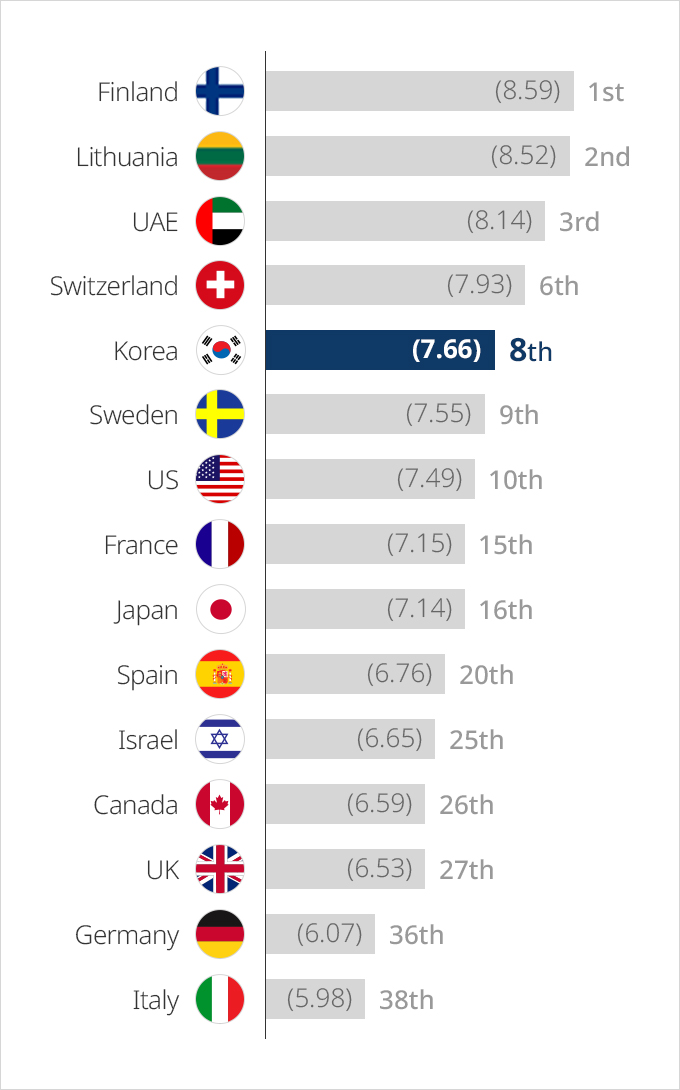 1st Finland - 8.59
2nd Lithuania - 8.52
3rd UAE - 8.14
6th Switzeland - 7.93
8th Korea - 7.66
9th Sweden - 7.55
10th US - 7.49
15th France - 7.15
16th Japan - 7.14
20th Spain - 6.76
25th Israel - 6.65
26th Canada - 6.59
27th UK - 6.53
36th Germany - 6.07
38th Italy - 5.98

※ Source : Global Entrepreneurship Research Association (Apr. 2022) "Global Entrepreneurship Monitor 2022"