Home
Why KOREA
Ideal Global Test Bed
Domestic Market with Strong Purchasing Power
Though Korea ranks just 107th in the world by land area, it boasts the world's 14th largest domestic market.
Consumer spending (or personal consumption expenditure: PCE) in Korea is relatively high, ranking particularly among the top in movie watching frequency and mobile apps.
In addition, the biggest steel consumption per capita in the world demonstrates the capacity of Korea's manufacturing industry for further growth.
※ Source: World Steel Association (2020), European Commission's Joint Research Centre (JRC), Korean Film Council (2020), App Annie (2018), Statista Consumer Market Outlook 2020, Kneoma.com (2020, 2Q)
Gateway to the Global Market, Test Bed Korea
The demand for high-tech devices exists among all generations in Korea, based on the country's competitiveness in a variety of industries as well as its top-class IT infrastructure.
Powerful consumer groups prefer the newest products and are sensitive to global trends. It is said that "You can succeed in the world only once you have succeeded in Korea," thus showing that Korea has solidified its place as a test bed for the world.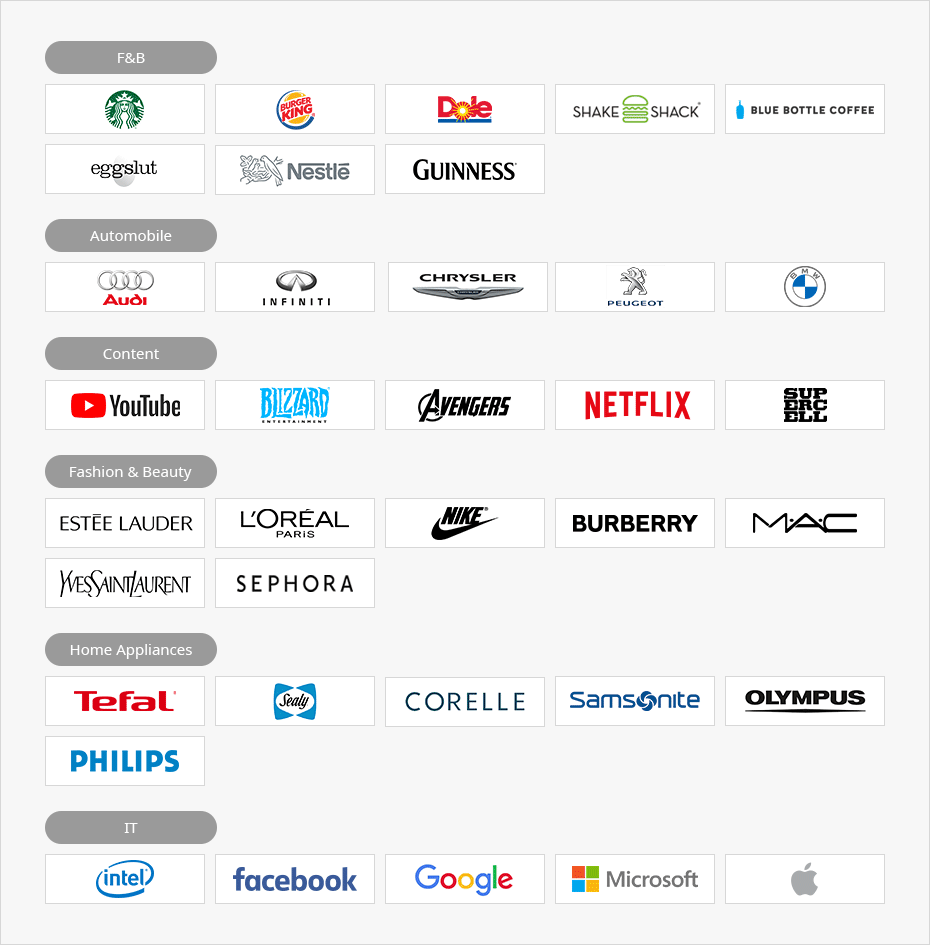 F&B
starbucks
shakeshack
Dole
Chupa Chups
bluebottle
eggslut
Nestle
GUINNESS
Car
Audi
INFINITI
CHRYSLER
PEUGEOT
BMW
Content
YouTube
BLIZZARD
AVENGERS
NETFLIX
SUPERCELL
Fashion/Beauty
ESTEE LAUDER
LOREAL PARIS
NIKE
BURBERRY
MAC
YVESSAINTLAURENT
SEPHORA
home appliances
Tefal
Sealy
CORELLE
Samsonite
OLYMPUS
PHILIPS
IT
intel
facebook
Google
Microsoft

※ Source: Korea Chamber of Commerce and Industry, Invest KOREA