Home
About Jeollabuk-do
Jeollabuk-do Overview
Jeollabuk-do, dreaming for the next millennium, is dynamic and vibrant.
Foreign tourists visit Jeollabuk-do to see beautiful nature and abundant heritage sites.
The province is preparing for next millennium by communicating with the world with its nature, tradition and history.
Jeollabuk-do is the place to see, eat and enjoy.
Jeollabuk-do is home to everyone, where beautiful nature in all four seasons, exquisite cuisine made with ingredients from mountains, fields and ocean and rich tradition over a thousand years await you.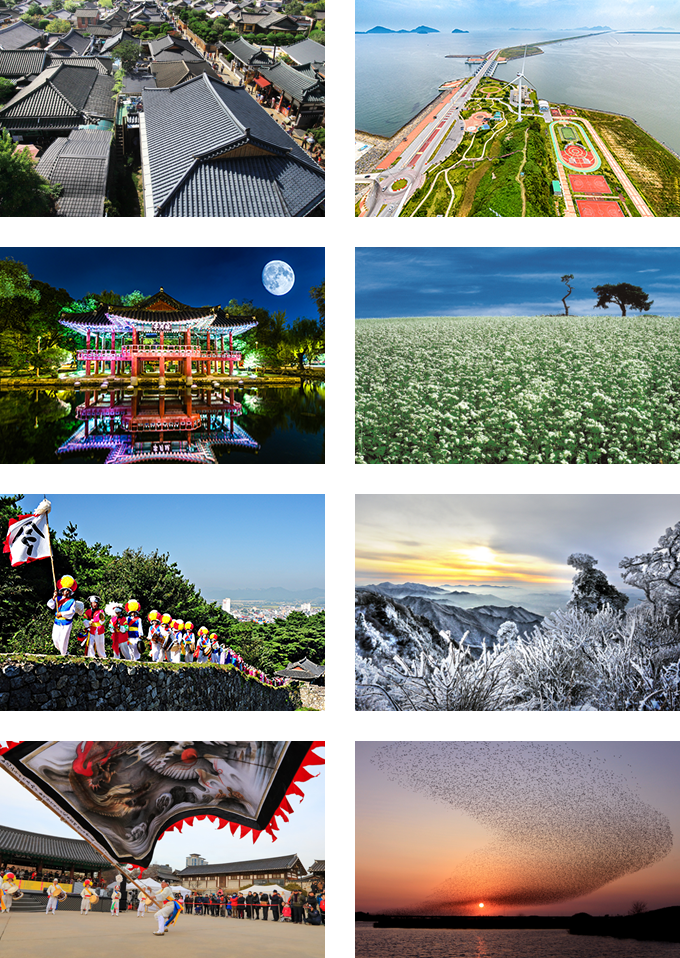 Overview
Area :

8,069㎢(8.1%)

Population :

1.81 million

Administrative districts:

6-si, 8-gun, 15-eup, 144-myeon, 84-dong

GRDP :

KRW 51.8 trillion (2.7%) / per capita GRDP KRW 28.740 million (77.2%)

Number of Enterprises :

Total number of enterprises 154,000 (3.7%) / No. of employees 720,000(3.2%)

Exports and Imports :

Exports USD 5.846 billion / USD Imports 4.771 billion

Employment and Unemployment :

Employment rate 59.9% / Unemployment rate 2.5%