Daedeok INNOPOLIS Hosts Demo Day to Attract Investments for Startups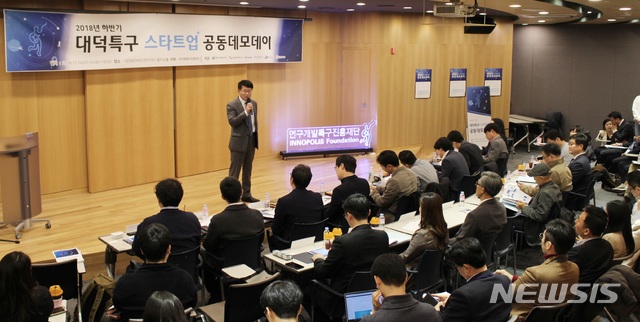 INNOPOLIS Foundation announced on November 14 that it will held 2018 Daedeok INNOPOLIS Startup Joint Demo Day at Daedeok Tech-Biz Center (TBC).

The event was hosted to attract follow up investment for startups that were discovered and brought up by Daedeok INNOPOLIS accelerator. It was attended by 8 companies including DeepScent Labs, Korea Digital Twin Research Institute, Desenty, SuperBin and Dr+ Lab.

DeepScent Labs was highly rated in terms of AI-based technology and growth potential and signed letters of intent for investment worth KRW 1 billion with E & Investment and Ascendo Ventures that day.

The INNOPOLIS Foundation has been discovering excellent teams with technological capability and growth potential through accelerating projects and has been supporting growth of startups by providing seed money investment, mentoring and training.

"We will continually hold Joint Demo Day with INNOPOLIS Accelerator," said Yang Seong-gwang, President of INNOPOLIS Foundation. "We will make efforts to help promising startups attract investments in a timely manner."


kys0505@newsis.com
Source: Newsis (November 14, 2018)
** This article was translated from Korean.