Daegu City strengthens marketing to attract Chinese tourists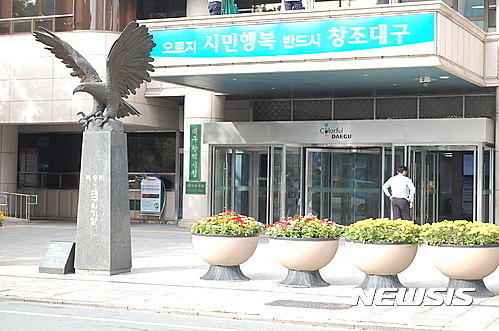 On March 30, the city of Daegu announced its excitement about the resuming tourism exchange between Korea and China. The returning visitors are expected to vary from regular tourist groups to individuals and special-purpose visitors, and officials are already actively marketing the city to attract Chinese tourists and prepare for their arrival.
On March 30, 160 artists and 143 performers from Shijiazhuang, Hebei Province in China visited Daegu to participate in the Chinese Culture and Art Performance held the following day. The event included an exhibition of the 160 artists' work as well as performances by 20 different dance and music teams.
The artists and performers stayed in Daegu until April 1 to tour the different parts of the city such as Seomun Market, Duryu Park and the 83 Tower.
Also on the itinerary was a "medial tour" of Daegu's best hospitals including Korea Medical Institute (KMI), Daegu Health Center, Kyungpook National University's All for Skin Dermatology, BL Plastic Surgery Clinic, Duk-Young Dentistry and V Plastic Surgery Clinic to explore Daegu's state of the art medical systems and medical standards.
This trip was the successful result of Daegu City's marketing efforts since 2014, aimed at the niche Chinese market for special-purpose tourism.
The city also targeted their marketing efforts toward Chinese international students in the Daegu and Gyeongbuk areas. As a result, 95 international students will take part in the 2018 Daegu International Marathon 10 km race.
Han Man-soo, director of the Culture and Tourism Bureau of Daegu City remarked, "Daegu will work to develop and market many new tourism products centered around culture, art and education in order to set the city apart and attract Chinese tourists."
jco@newsis.com
Source: Newsis (Mar. 30, 2018)
** This article was translated from Korean.