Home
About Daegu
General Information
General Status
Brand Image of Daegu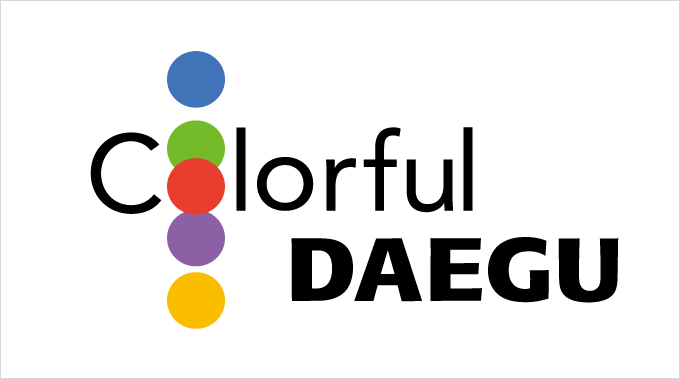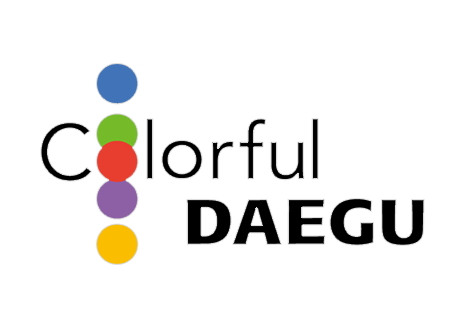 The official slogan of Daegu, "Colorful Daegu," is

aimed at creating an impression of youth, brightness, elegance, exuberance and vitality as well as diversity and progress.
Blue

: The world's leading smart economy city

Green

: Healthy and pleasant eco-friendly green city

Red

: A dynamic city full of youth and passion

Purple

: A city of culture and arts full of creativity and personality

Yellow

: A warm welfare city where we live together
General Status
Location:

Daegu is located in south eastern inlands, sitting in a basin surrounded by mountains extended east and west, and low hills lying north and south. The city is 80 km away from Southeast coast and 293 km away from Seoul.

Area:

883.48㎢

Population:

2,518,000 (No. of residents living within an hour's drive: 5,220,000, No. of foreign residents: 25,203 (1%))

Average annual temperature:

14.0℃

Average annual precipitation:

1,027.4 ㎜
Industry Overview
Building on its well-established industrial infrastructure, Daegu is enhancing competitiveness by developing state-of-the-art and value-added fashion & textile industries, advancing major industries including machinery and metal, and other specialized industries, and promoting high-tech knowledge-based industries.
Economic Indicators
Economic Indicators: Category, Daegu, Korea as a a whole, Daegu's share as percentage (%)
Category
Daegu
Korea as a a whole
Daegu's share as
percentage (%)
GRDP (Gross Regional Domestic Product) in 2013 (unit: KRW 100 million)
448,457
14,273,007
3.1
No. of manufacturers in 2013 (ten or more employees)
3,273
65,389
5.0
Export in 2013 (unit: USD 1 million)
7,808
573,091
1.4
Import in 2013 (unit: USD 1 million)
3,681
525,564
0.7
Economically active population in 2014 (unit: 1,000 persons)
1,264
26,536
4.8
Unemployment rate in 2014 (%)
3.9
3.5
Industrial Composition (GRDP as of 2013)
Services 71.4%, Mining and manufacturing 23.3%, Construction 4.9%, Agriculture, forestry and fisheries 0.4%
Manufacturing Business as of 2013 (ten or more employees)
Manufacturing Business as of 2013: Category, No. of manufacturers, No. of employees, Value-added (KRW 1 million)
Category
No. of manufacturers
No. of employees
Value-added
(KRW 1 million)
Total
3,273
111,435
9,653,101
Machinery and metal
1,531
41,961
3,887,554
Textiles
727
20,649
1,391,853
Automobile
295
19,160
1,744,223
Electronics
76
7,967
479,173
Others
644
21,698
2,149,298
Industrial Clusters in Daegu City (March 2020, 1,000㎡)
Industrial Clusters in Daegu City: Category, Name, Project period, Area(1,000㎡), Industrial estate, No. of tenants, No. of employees, Total output(2019)(KRW 100mln)
Category
Name
Project period
Area(1,000㎡)
No. of tenants
No. of employees
Total output(2019)
(KRW 100mln)
Industrial estate
Total(22)
44,841
9,335
118,866
322,126
24,240
National Industrial Complex
Daegu National Industrial Park
'09~'21
8,558
179
3,356
10,742
4,920
General Industrial Complex
Seongseo Industrial Complex(1∼5)
'84~'12
12,669
2,671
50,607
165,072
7,430
Daegu Technopolis
'06~'16
7,259
92
3,078
30,272
2,930
Dalseong 1st Industrial Complex
'80~'83
4,079
351
13,760
59,021
2,537
Dalseong 2nd Industrial Complex
'04~'07
2,707
278
4,376
15,637
1,378
Esiapolis
'99~'16
1,176
59
1,360
2,753
169
Daegu Dyeing Industrial complex
'78~'88
846
127
4,966
6,813
588
Daegu Geomdan Industrial Complex
'74~'75
782
562
7,826
7,123
570
Daegu Book Valley
'10~'12
243
87
1,084
3,095
94
Daegu 3rd General Industrial Complex
'67~'68
1,685
2,495
12,402
7,430
1,194
Seodaegu Industrial Complex
'75~'78
2,662
2,363
14,405
5,933
1,314
Dalseong Daeseong HISCO
'15~'21
58
-
-
-
42
Kumho Waterpolis
'16~'23
1,183
-
-
-
388
Urban High-Tech
Sinseo
'14~'15
149
-
-
-
98
Yulha
'17~'20
167
-
-
-
99
Agro-Industrial Complex
Okpo Agro-Industrial Complex
'88~'90
160
44
524
968
133
Guji Agro-Industrial Complex
'90~'92
193
22
457
2,578
160
General Complex
Hyunpung Industrial Complex
'78~'82
265
5
665
4,689
196