Ulsan's offshore floating wind projects joined by Norwegian energy giant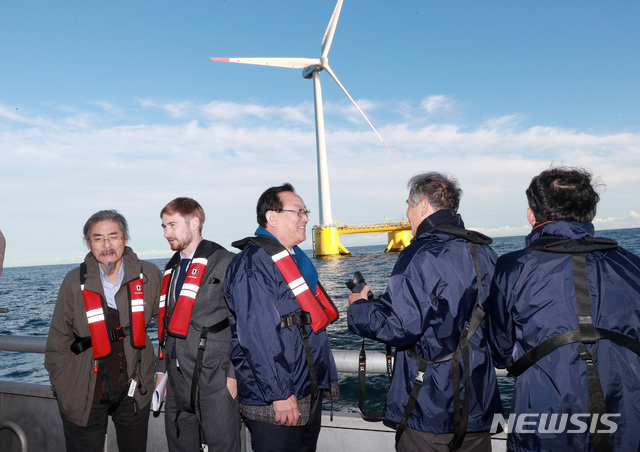 Ulsan city announced that its project to establish an offshore floating wind power farm field was joined by Norway's Equinor.

Ulsan city announced on May 3rd that it signed a Memorandum of Understanding (MoU) to cooperate on the development of floating wind projects off the coast of Ulsan city.

According to Ulsan City, Equinor, the operator of the world's first and only commercial floating wind farm, will share its expertise in establishing a local supply chain for both the technology and the manpower needed for the projects.

Ulsan city pledged support and cooperation on establishment, operation, and maintenance of floating wind power farm field by Equinor.

Equinor is a Norwegian national oil, gas, and energy company present in 25 countries worldwide including Norway, Sweden, Denmark, Germany, and the U.K.

Since changing corporate name from Statoil to Equinor last year, it has expanded investment in the renewable energy sector, including solar and wind power.

In particular, it built the world's first 5 commercial floating wind power plants with 6MW generators, 25 km offshore Peterhead.

It has operated the wind turbine farm on floating structures since October 2017, and has safely supplied power to 20,000 households.



** This article was translated from Korean.
Source: Newsis (May 3, 2019)