State-of-the-Art R&D Facilities
Home
Why Ulsan
Investment Environment
State-of-the-Art R&D Facilities
State-of-the-Art R&D Facilities
Ulsan continuously strives to strengthen innovation and R&D capability of the region by cooperating with public research centers and around 250 enterprise-affiliated R&D centers.
Automotive Parts Innovation Center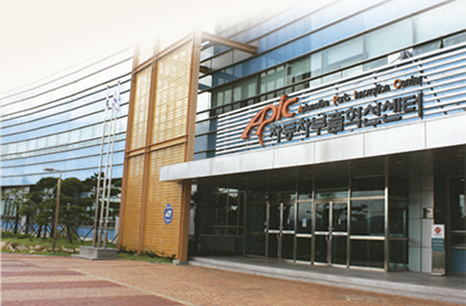 Automotive Parts Innovation Center is an overall supporting institution of auto parts industry, co-funded by the Ministry of Trade, Industry & Energy and Ulsan City Government. It is playing a pivotal role in implementing the Auto Valley Project, the core strategic project of Ulsan.
The center is also implementing other projects to maintain the competitiveness of the auto industry by developing new technologies through close consultation with auto parts companies in the south-eastern region.
Projects
Device sharing / Joint technology development / Industry support / Education and training / Networking / Business incubation
Main equipment list
Main equipment list: Test evaluation, Safety test, R&D, Parts development

| Test evaluation | Safety test | R&D | Parts development |
| --- | --- | --- | --- |
| Six-Axis Road Simulator (Half Car) | Towing device for crash test vehicles | Hyperworks | Three dimensional probe |
| Linear Hydraulic Pressure Durability Testing Machine | Dummy | Deform | Rapid Prototype Machine (FDM) |
| Musti-Axial Simulation Table (MAST) | Digital high speed camera | Abaqus | Five-Axis High Speed Processor |
| Two-Axis Engine Fatigue Testing Machine | Europo Side Impact Test Cart | Nastran | Electric Spark Machine |
| Noise Analysis System | USA Side lmpact Test Cart | | Laser Wielding Machine |
| Vibration Analysis System | Static Overturn Equipment | Patran | Laser Heat Treatment Equipment |
| Multiarticular Durability Testing Machine | Rear Fuel Leakage Crashing of Hand Push Type Car | Magma | Large Nitriding Equipment |
| CT-X Ray Testing Machine (non-destruction) | Multi-Articular Three Dimensional Measuring Device | Pam-Stamp | |
| Component Analysis Machine (EPMA) | Pedestrian Protection Testing Equipment | | |
| Video Microscope | Collision Test Fixed Wall | | |
- Facilities: Main building, Research building, Reliability·Indoor construction building
- Safety test center: Test room, Dummy room, Overthrow test room
Ulsan Fine Chemical Industry Center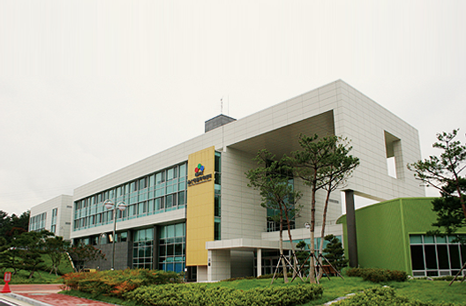 Ulsan Fine Chemical Industry Center is a research support facility, co-funded by the Ministry of Trade, Industry & Energy and Ulsan City Government to support R&D, product certification and evaluation for chemical companies in the city.
The center , well-equipped with advanced facilities, is playing a central role in developing the traditional petrochemical industry into a high value added and technology-intensive fine chemical industry. The center also has the ability to develop market-oriented technologies and form close networks with industry and academia.
Projects
RIS business / Networking business / Incubation business / R&D business / Education and training / Pilot production / Equipment use
Equipment list (Analysis of material)
Inductively Coupled Plasma (ICP) / FE-SEM / ICP Mass / Microwave Digestion system / FT-IR / GC / GC Mass / HPLC / TOC / UV-Vis / XRD / DTGAM / PSA / IC

Equipment list (Pilot production)
Extruder / Inject molding machine / Weatherometer / Gradient oven / CCM / Spectro-photometer / Thin film evaporator / Sublimator

Yeongnam Main Office of Korea Testing & Research Institute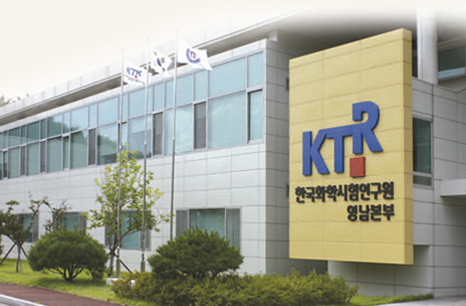 Korea Testing and Research Institute provides testing, inspection, product certification and assessment. The center provides traditional testing and analysis service and
also sophisticated testing, evaluation, quality assurance and certification service which conform to the standards of advanced countries.
Projects
R&D for standardization

Support project:

Consortium between industry, academia and research institutes for joint technology development / technology evaluation for patent / Support for Alternative Cleaning Technologies

Product certification:

Q mark (quality guarantee) / GQ mark (superior products by an SME) / S mark (certification mark accredited by KAS (Korea Accreditation Society)

Certification:

KS certification / JIS certification / Designated certification institute for SG (Japan) / RW TUV Certification (Germany)
Ulsan New Chemical Commercialization Center of Korea Chemical Technology Research Institute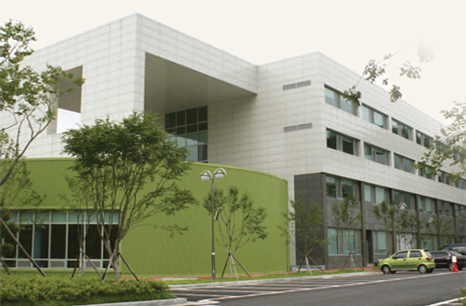 KRICT researches and develops advanced chemical technologies such as new drugs, new materials and chemical technologies for sustainable development to improve quality of life and environment of us and the next generation as well.
Projects
Green energy materials:

Renewable energy (hydrogen/solar energy)

Advanced industrial process of petrochemistry:

P2P advanced integration network, new catalysts, new processes, reutilization of wastes

New fusion materials:

High performance new material development for auto/shipbuilding industries

Advanced fine chemicals:

Research for high-value added products and commercialization of transferred technologies