Korea Delphi Automotive Systems Corporation (KDAC)
Home
Investment Strengths
Foreign-invested Companies – Success Stories
Korea Delphi Automotive Systems Corporation (KDAC)
Korea Delphi Automotive Systems Corporation (KDAC)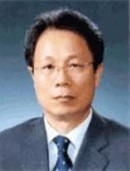 Overview
KDAC started out as a car components manufacturer in 1984 with a 50:50 joint investment by America's Delphi Automotive Systems and Korea's Daewoo. Based in Daegu Dalseong Industrial Complex, the company is producing key automobile components and modules including electric sub assembly (ESA), brake, steering system, power transmission system, and engine management system. Currently, KDAC supplies components to not only Korean auto makers such as GM Daewoo, Hyundai, Kia, Ssangyong, and Renault Samsung but also international ones including GM, SATURN, Toyota, OPEL (Germany), RENAULT (France), FIAT (Italy), ISUZU, SUZUKI (Japan), GM HOLDEN (Australia) and DELTA (South Africa).
Headquartered in Daegu, KDAC has factories in Daegu, Jincheon, Yeoju, Gunsan, and Bupyeong, two technology institutes in Daegu and Yongin and overseas branches in Thailand, China, India and Russia.
General Status
Investor

: Delphi Automotive Systems, the United States

Founded in

1984

CEO

: Yong Joong Kim

Number of employees

: 2,200

Key products

: major auto components and modules including electric sub assembly, brakes, power transmission system

Address

: 664 Nongong-ro, Nongong-eup, Dalseong-gun, Daegu Metropolitan City
History
October 1984

: Established Daewoo Auto Component inc. (50:50 joint venture)

September 1985

: Daewoo HMS Industry Co. (50:50 joint venture)

December 1989

: Daewoo Auto Component Co. / Acquired Daewoo HMS Ltd.

January 2000

: Changed the company's name to Daewoo Mechanic and Electronic Industry Co. → Korea Delphi Automotive Systems Corporation

August 2004

: Relocated company headquarters to Daegu

November 2008

: Won the Korean Government USD 1 billion Export Award
Competitiveness and Vision
KDAC has been enhancing competitiveness in the global market towards the goal of becoming the world's top ten car components maker by developing state-of-the-art products through innovation, and by securing leading edge in technology, product quality, price and service.